Arbor Standard
Property virtual tours and contact-free property viewing in the Pandemic of Coronavirus
Coronavirus may have brought UK's property market to a standstill, but virtual tour technology can help
Following Boris Johnson's lockdown announcement, in-person property viewings are difficult to process, but buyers' appetite for househunting don't seem to abate. Virtual housing tour based on spatial digitalisation technology becomes a viable tool for both home buyers and real estate agencies.
Introducing 4DKankan Pro - 12K resolution 3D modeling camera, the market-leading 3D modeling solution for real-estate industry.
Automatic 3D Digital Reconstruction
With 4DKankan Pro, the cloud-based 3D digitalisation technology provides an easy-to-operate and fully automatic way to generate 3D models of properties in high efficiency. Users simply need to scan the property (an average 15 minutes per 100 sqm) and then the 3D model will be generated without overnight's wait (an average 10 minutes per 100 sqm).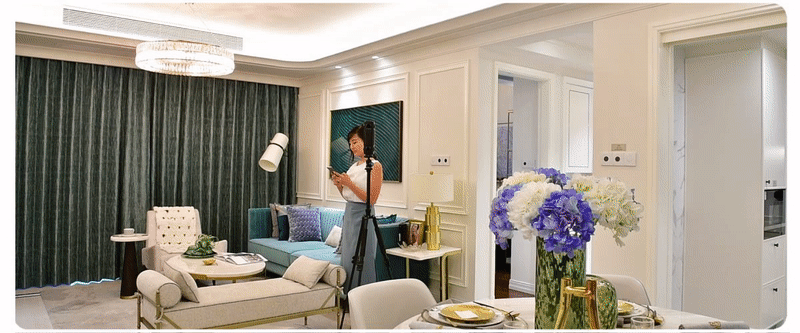 To learn more about our 4DKankan Pro, please visit:https://www.arborstandard.com/4dkankan-pro
High-precision Machine Vision
With technologies of Structure from Motion (SfM) and innovative 3D capture software, 4Dkankan Pro provides 2D floor plan and 3D model generated in the cloud. Users simply need to connect the device to the Internet to upload the content after finishing the shooting, the virtual space will be generated with automatic distance measurement, a 2D floor plan for navigation, and a 3D model that allows viewers to walk around the property immersively.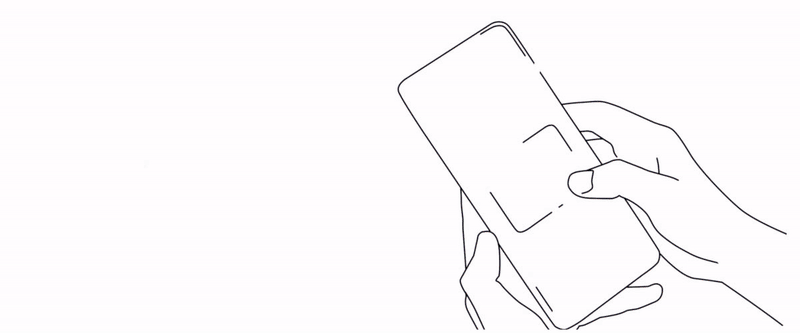 Interactive Function Editing
Users can add hot spots with multi-media information into the scene to provide more details for the viewers. The content also support background audio guides, one-click social media sharing and VR mode. The content will be stored in the cloud, and display in the form of webVR. Viewers can simply click the link or scan the QR code on their devices to immediately experience the property.
To learn more about our virtual tour solution, please visit https://www.arborstandard.com/arbor3d-tour
Arbor Standard Service Partner Network
It remains uncertain how long the Coronavirus Pandemic will last, or how long the lockdown restrictions on house movement will remain. The recent statistic shows that requests for property digital reconstruction service have soared by 180% in global market since March, more and more customers expect virtual tours. Naturally, people spend 381% longer on property viewing portals with virtual tours than those without, and the average efficiency of virtual property viewing per person in seven days increase by 140%. It seems that this new way of marketing and operating could be our new normal.
Arbor Standard, global distribution partner of 4DKankan Pro, would like to offer our support in the housing industry. Join our service partner network to enjoy discounted hardware price, incentive policies, immersive technology skills training etc. Contact us today to find out more detailed information: bd@arborstandardc.com
About Arbor Standard
Arbor Standard (Arborstandard.com) is dedicated to providing one-stop 5G Cloud XR solutions to the global market by integrating leading technologies and market insights. Our business functions cover industrial solution development, product distribution and content creation. With the Hardware + Software + Content approach, we create a range of industry solutions to empower our clients' businesses with immersive technology in the 5G era.
To learn more about our 5G Cloud XR solutions, please visit: https://www.arborstandard.com/featured-solutions
Contact
Tel: +44 203 959 8315 (UK) / +86 755 2640 2920 (CN)
Email: bd@arborstandard.com
Website: Arborstandard.com
London Office: 107 Fleet Street, London, EC4A 2AB UK
Shenzhen Office: 7/F Area B Konka R&D Building, 28 Keji South 12th Road, Shenzhen, CHINA
Chengdu Office: 1/F 129 Yingbin 2nd Road, Anren, Chengdu, CHINA
Hong Kong Office: 5/F Wayson Commercial Building, 28 Connaught Road West, HK