Spatial Virtual Reconstruction
All-in-one
360 virtual showcase solutions
Arbor 3D Spatial Virtual Reconstruction
Arbor Standard provides Interactive spatial digitisation solution with a wide variety of custom 3D scanning and virtual tour services with multiple interactive featured functions for different purposes, fields, and business.
​
With technical support from 4DKanKan Pro camera and AI algorithm, our skilled photographers use the latest proprietary 3D digital scanning and reconstruction to adapt to the needs of our client.
What we do
All-in-one spatial virtual reconstruction services
GLOBAL CONTENT
DISTRIBUTION
High-efficient 3D Spatial data collection
A space of 100 sqm (about 20 points) requires only 10 minutes shooting time and 15 minutes fully automatic 3D model generation time.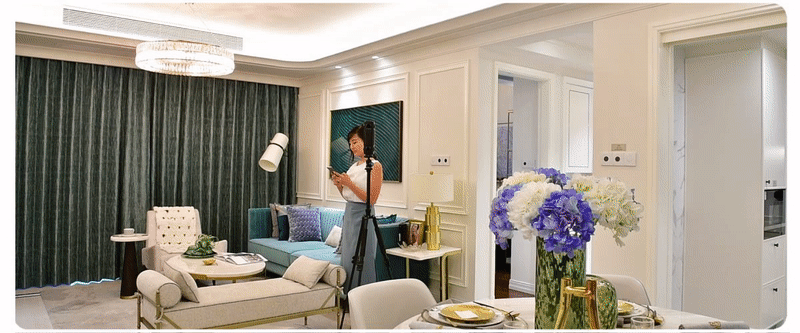 High-precision 3D reconstruction and AI Powered automatic space ranging
Stand out in your market with our custom spatial reconstruction features:
HDRI image capture mode: Resistant to changes of lights

High-precision 3D reconstruction with laser-scanning level

High-accuracy details of triangle network grids and textured colours

Automatic distance measurement function is provided in the model display, and the measurement accuracy reaches the centimetre level
4DKanKan Pro
Capture the world in 3D with eight-lens HD camera
Stereoscopic Smart Lamp
Coming Soon
Virtual tour with interactive functions
Bespoke interactive 360° virtual tour
Bespoke virtual tour experience with interactive functions. e.g. text, images, 3D object, audio guide etc.
​
Without leaving home or downloading any app, you can access to art exhibitions via mainstream devices. It's a never-ending gallery that takes you on a digital journey into art.
Putting on a pair of VR cardboards and select the built-in VR mode, viewers can immediately experience the contents you created immersively like they were there.
Global Content Distribution
Over 1400 CDN servers around the globe, including mainland China. Viewers can access to the content wherever they are.